Christopher S. Mohr DDS
Dr. Chris Mohr completed his undergraduate education in Lincoln, Nebraska, where he attended Union College. He graduated summa cum laude with his Bachelor of Science in Business Administration with an emphasis in Pre-Dental Studies. After completing his undergraduate studies, he moved to Colorado to pursue his dream of becoming a dentist. Dr. Chris Mohr attended the University of Colorado School of Dental Medicine and received his Doctor of Dental Surgery degree. Upon graduating, he began his practice of dentistry in the Metro Denver area before eventually establishing his own dental office. After practicing in Colorado, he decided move and settle his family in Pampa. Dr. Chris Mohr and his family are glad to call Pampa home and enjoy being part of the community.
Dr. Chris Mohr is an experienced, dedicated, and caring dentist who makes it a priority to provide great dental treatment in a friendly manner. He always wants his patients to have a positive dental experience and receive quality dental care from a compassionate and highly trained dental team.
When outside of the office, Dr. Chris Mohr enjoys spending time with his wife Dr. Diana Mohr, their children Cameron and Natalie, and their yellow Lab Ginger. His hobbies include watching and attending sporting events, golf, and skiing.
---
Diana L. Mohr DDS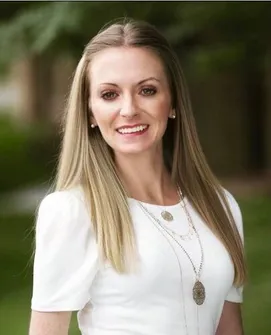 Dr. Diana Mohr grew up in Castle Rock, Colorado and completed her undergraduate studies at Colorado State University, graduating magna cum laude with Bachelor of Science degrees in Microbiology and Biochemistry. She then attended the University of Colorado School of Dental Medicine to receive her Doctor of Dental Surgery degree. After completing dental school, Dr. Mohr pursued a graduate General Practice Residency Program at the University of Colorado Hospital. During her residency, she gained advanced training including the surgical placement of dental implants and management of dental patients in the hospital setting.
Dr. Mohr has a passion for continually advancing her knowledge in the field of dentistry. As a result, she makes continuing dental education a priority by attending training courses and study clubs regularly.
In the past, Dr. Mohr has held a position as a clinical instructor at University of Colorado School of Dental Medicine Emergency Department.
When outside of the office, Dr. Mohr finds the time to enjoy activities such as running, riding horses, and hiking with her yellow Lab Ginger. Most of all she enjoys spending time with her family, Dr. Chris Mohr and their children Cameron and Natalie.
"I am thrilled to be here in Pampa! The people have welcomed us with open arms and we are so grateful. I look forward to building relationships and serving this wonderful town."

---
Carisa Scribner - Registered Dental Hygienist
Carisa is a Registered Dental Hygienist. She Graduated from Amarillo College Dental Hygiene Program in 2003.
She and her husband, Garrett, have been married since 2003 and have two children. She enjoys watching her kids in their many sports and activities.
One of Carisa's favorite things about being a Dental Hygienist is bulding relationships with her patients.
---
Becky Crockett - Registered Dental Hygienist
---
Cindy Roye - Registered Dental Assistant
Cindy was born and raised in Amarillo and moved to Pampa sixteen years ago. She has enjoyed living in a small town. Cindy met and married her husband, Paul Roye, who passed away in 2017. She has 3 sons, 3 step-children, and 5 amazing daughters-in-law. Cindy is Amma to fourteen grandchildren that are her whole world. Cindy's favorite things to do are go fishing, spend time in Colorado, and cook. She started working in the dental field as a dental assistant in March of 2004. Cindy has met many people that have become great friends. "My coworkers are my best friends and family. Working in the dental field is so rewarding because I am helping people with their dental needs."
---
Rylee Killgo - Registered Dental Assistant
Rylee was born and raised in Borger, but moved to Pampa three years ago after she met her husband, Collin. They were married in August of 2018 and were blessed with a beautiful baby boy in June of 2019. Rylee also has a stepson who is 7. They enjoy the small town atmosphere and are happy to have started their family here. When they are not working or being full time parents, they enjoy playing community and travel softball and spending time at the golf courses. However, her absolute favorite thing to do is be a mom.
Rylee began working in the dental field in December of 2016, and she has been with Pampa Dental Arts since October of 2018. Rylee says, "The best thing about working in dentistry is getting to meet all the patients and hearing the neat stories they share while improving their oral hygiene. Dr. Chris and Diana Mohr have been such a blessing to me and the town of Pampa. I'm so thankful to work for two bosses who appreciate, not only the patients, but their employees as well. There's no other office I'd rather be a part of!"

---
Brenda Morrison - Office Manager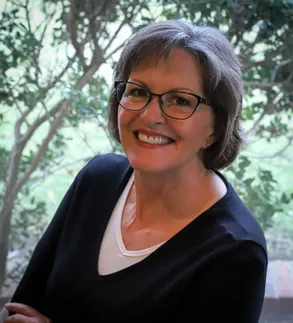 Brenda is a Pampa native and has lived here all but 1 ½ years of her life. She loves the friendliness of the Panhandle people! Brenda's husband, Dan (also a Pampa native), is retired from Celanese and stays busy with volunteer work, riding his bicycle, and has lunch ready for her every day! They both enjoy walks in the evening, church activities, and vacations in Colorado or wherever their hearts lead them! Brenda was blessed to be able to stay at home with their kids until the oldest was in high school, but she says nothing beats spending time with them as adults and with their sweet granddaughter! Their daughter, son-in-law, and granddaughter live in Katy, TX. And their son lives in Lubbock. They are the lights in their lives!
Brenda began her journey in this office with Dr. Jay Johnson in 1999 and is grateful to him for nurturing her and helping her grow as an office manager. Brenda continues that role in the office, now under the guidance of Drs. Chris and Diana Mohr.
"Wonderful and exciting things are happening at Pampa Dental Arts, and I am happy to be a part of this great team!"
---
Lolly Reyes - Front Office
Lolly was born in Fredricksburg, Texas and her family moved to Pampa when she was 1 year old, and she has lived here since. She and her husband Frank met at Pampa High School and married in 1992. They loved the small town life and decided Pampa was their home. They have two daughters and a son that were born and raised here. When they are not spending time with their children and grandchildren, they enjoy going for rides on their motorcycles. Lolly began working in the dental field in the year 2000. She enjoys knowing she is helping patients with their smiles and oral health. She continues learning more and more everyday. Lolly is a valuable asset to our team who is able to help any patient that visits our office, as she is bilingual.
"I am very close with my coworkers, they are always there for me; I consider them family. I plan on continuing my employment at Pampa Dental Arts until retirement."
---